Clinton Minor Baseball Camp Returns For A 4th Straight Year And Expands To Kincardine
January 29, 2016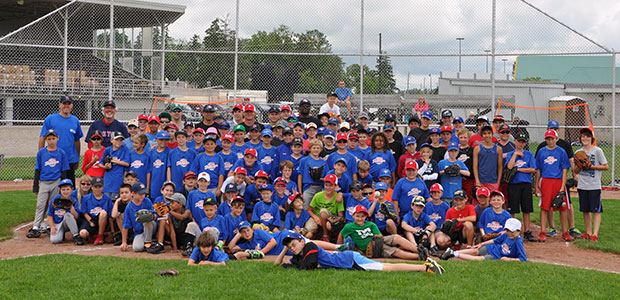 Returning for a 2nd straight year is NCAA Head Baseball Coach Mark Brew. Brew is in his 10th season as head coach of the Lee University Flames. He directed his first seven Lee teams to the NAIA College World Series before leading the transition to NCAA Division II and the Gulf South Conference last season. He has been named conference Coach of the Year twice (2008 and 2010) and has been named Region Coach of the Year six times (2008-2013). In 2008 he was named National Coach of the Year.
The Clinton Minor Baseball Camp was founded in 2012 by Member of Parliament Ben Lobb.  In 2011, Lobb noticed that the sport was making a comeback in Huron-Bruce and wanted to help foster that growth. Every year he has been able to secure sponsors to make the camp affordable so all kids have the chance to participate. Lobb is not a stranger to the game of baseball. He grew up playing baseball in Clinton and attended Lee University in Cleveland Tennessee on a baseball scholarship. 
"This is an exciting year for the camp and for grassroots baseball in Huron-Bruce as we expand to Kincardine. We are excited to have Bret Saberhagen headline the camp and welcome Mark Brew back for a 2nd straight year." said MP Lobb. "I can't thank the municipalities, the local business community and both Clinton and Kincardine Minor Baseball enough for all their support."
This year's camp will run July 11th & 12th at the Clinton Community Ball Park, and the First Annual Kincardine Minor Baseball Camp will run July 13th & 14th at Kincardine Connaught Park in Kincardine. It is open to boys and girls, ages 8-18. Individuals can register online for both camps at www.clintonminorbaseballcamp.ca the cost is $60 and space is limited so register early!