Hometown Heroes Exceeds Fundraising Goal in its 4th Year
July 21, 2017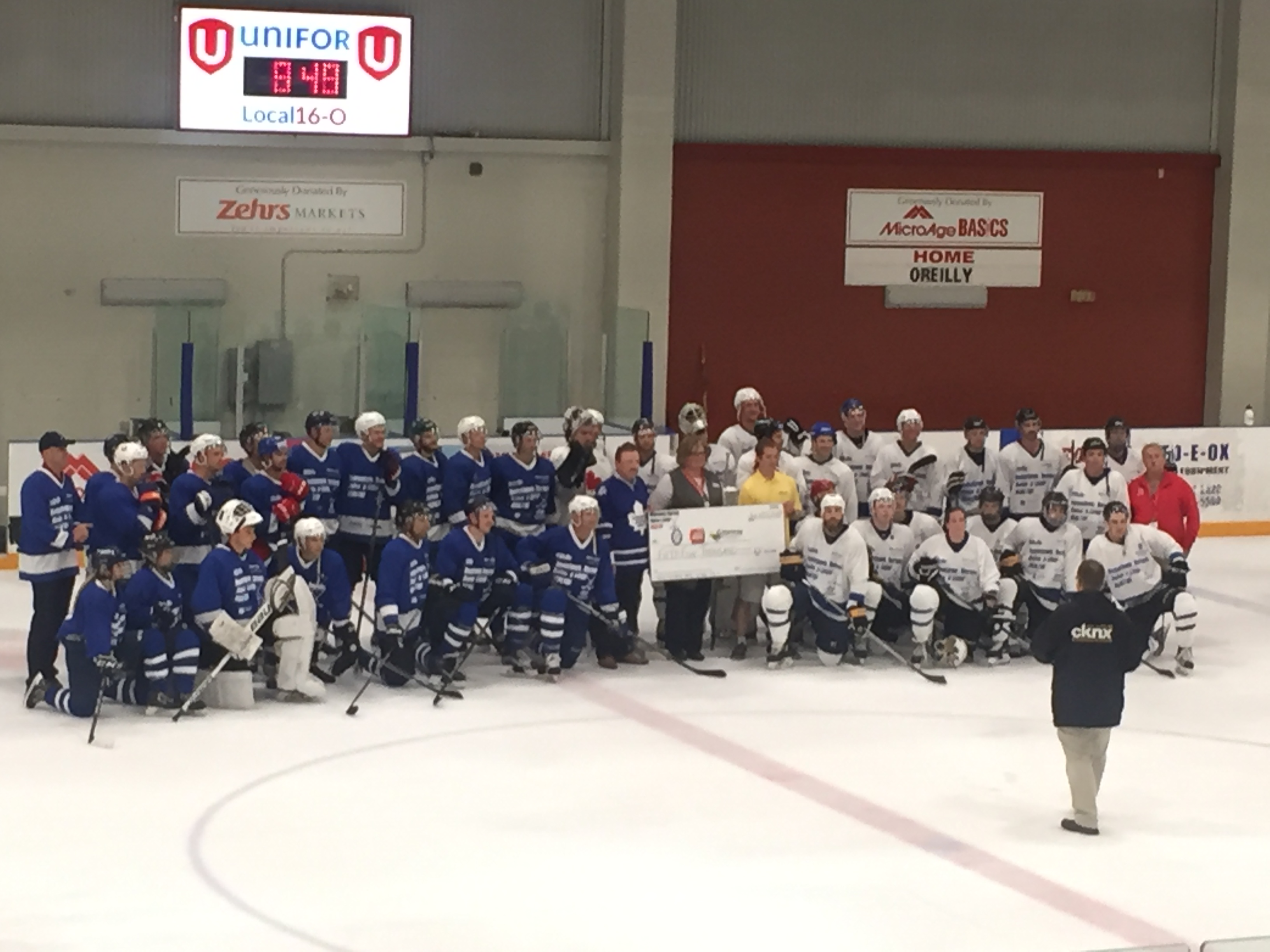 ---
Goderich, ON – The Hometown Heroes "Raise a Little Health" Charity Hockey Game proved to be a huge success last night at the Maitland Recreational Centre in Goderich with the game raising a record $55,000.

The game featured Buffalo Sabres Center and Huron County Native Ryan O'Reilly and 2002 Stanley Cup Champion and Seaforth Native Boyd Devereaux. Team O'Reilly defeated Team Devereaux, 9-7.
"It was another fantastic year for Hometown Heroes. Since 2014 we have raised $185, 000 for 3 community groups" said Ben Lobb, MP for Huron-Bruce. "We are very proud of the energy, enthusiasm, and generosity put forth by our sponsors, celebrity players, volunteers and the community."

"Four years ago when Gateway approached Ben for help he suggested a charity hockey game. Last night we proved once again that a small community can pull together and do great things! Three important groups in the health community have benefited significantly from this support. All recipient organizations agree once again that our goal of raising public awareness about the importance of local healthcare, research and physical fitness levels for children has been reached," Bruce Quigley President & CEO, Gwen Devereaux AMGH Business Innovation & Recruitment Leader & Jay McFarlan President Gateway Centre of Excellence in Rural Health.

Since 2014 the charity hockey game has raised $185,000. Proceeds are being shared equally between the Alexandra Marine and General Hospital, the Gateway Centre for Rural Health in Seaforth, and the YMCA Strong Kids program.